WHY B&P
Is the place to be
Bridgers & Paxton has been employing the best mechanical, electrical, plumbing, technology and professional staff in the industry for more than 70 years. It is truly a great place to work. We've been named a 2022 Top Workplace by the Albuquerque Journal for our culture that values its people and amplifies talents. A career with B&P allows employees to work on a tremendous variety of MEP and technology projects throughout North America. With practice areas including: healthcare, community, government, mission critical, commercial and education; employees have the opportunity to work on a variety of projects from designs supporting one-of-a-kind facilities and systems for the Department of Energy to complex MEP systems for the local aquarium. Few top MEP firms have the level of project-type diversity found at B&P.
OPPORTUNITIES
---
B&P offers competitive salaries and benefits as well as 4 ½ day work weeks in a progressive, cooperative, and friendly atmosphere. If you are interested and qualified for any of our open positions, please click on the job posting to submit your resume. We are an Equal Opportunity Employer (EOE).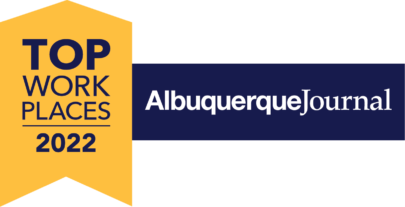 CULTURE
---
B&P focuses on individual careers where, through training and mentoring, the leadership helps inspire employees to meet their own professional goals. Here we take pride and ownership in our work product, always knowing that we've developed the best design solutions for each individual project. Staff retention and longevity has always been a key metric for success of the firm.
At B&P, employees are encouraged to find a work-life balance. Most are involved in professional and community organizations. All offices close at noon on Fridays, providing a much-deserved early start to every weekend. There is even a health and wellness program where offices form company sports teams and participate in other company-sponsored health challenges.
BENEFITS
---
Opportunities for professional growth & community involvement
An early start to every weekend – offices close at noon on Fridays
Insurance: medical, dental, vision, disability & life
Flexible spending accounts
401(k) with matching contributions
Paid time off (PTO)
Paid parental leave
Paid holidays
Corporate Wellness Program
RANKINGS
We've got awards to prove it
MEP Giants
Consulting-Specifying Engineer, 2023
Giants 400 Report
Building Design + Construction, 2023
New Mexico Top Workplaces
Albuquerque Journal, 2022
Top NM Engineering Firms
Albuquerque Business First, 2023
Southwest Top MEP Engineering Firms
ENR Southwest, 2023
Best in Business Engineering Firms
Colorado Springs Business Journal, 2023 & 2019
LOCATIONS
B&P has offices located in New Mexico, Colorado and Arizona. Each location provides a different southwestern cultural experience, but share the same awesome and fun company culture.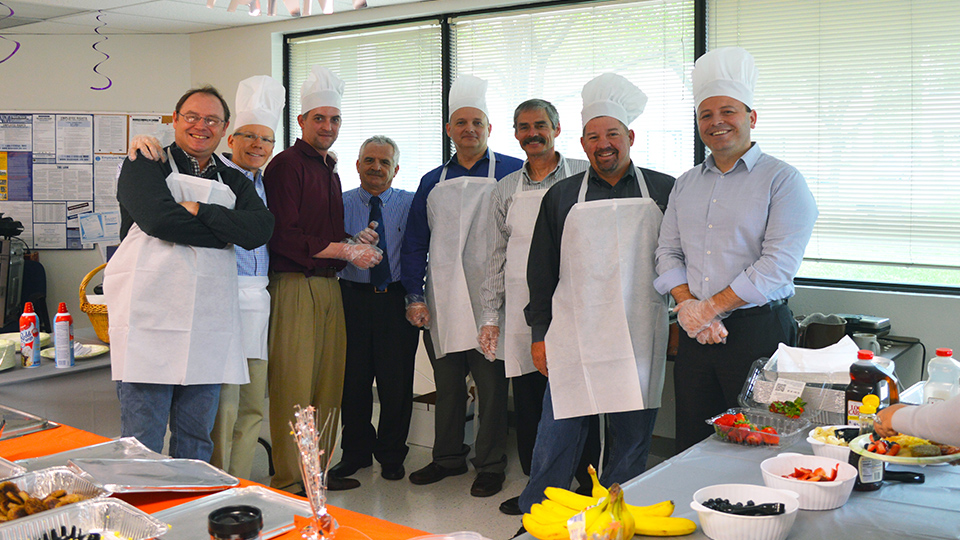 Albuquerque, NM
When we're not competing for projects we compete against each other in cook-offs.
Colorado Springs, CO
Who wants to wear business casual when you can dress up in your favorite costume.
Phoenix, AZ
After a long week we like to toast to our accomplishments...and everything in between.
I have a lot of autonomy working on projects, have a solid amount of responsibility within the firm, and have the professional respect of my coworkers. I am not limited by a job description, the leadership provides opportunities, and is supportive of me expanding my knowledge base to explore new areas. Robbie Schamp, Sr. Mechanical Designer
Equal Opportunity Employer
B&P is an equal opportunity employer. We provide equal employment opportunities to all qualified employees and applicants for employment without regard to race, religion, sex, age, marital status, national origin, sexual orientation, citizenship status, disability or any other legally protected status. We prohibit discrimination in decisions concerning recruitment, hiring, compensation, benefits, training, termination, promotions, or any other condition of employment or career development.